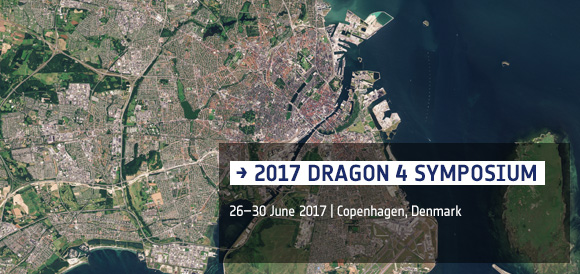 S2-A true colour image of Copenhagen, Denmark acquired on 19/08/2015
** ABSTRACT SUBMISSION DEADLINE EXTENDED TO 17 APRIL 2017 **
The 2017 Dragon Symposium will take place in Copenhagen Denmark, from 24 to 30 June 2017. The joint teams will report on their results after one year's activity.
The Symposium will be held in the Ida Mode Conference Center.

Language and Fees
The official language of the symposium is English.
No participation fees will be charged.