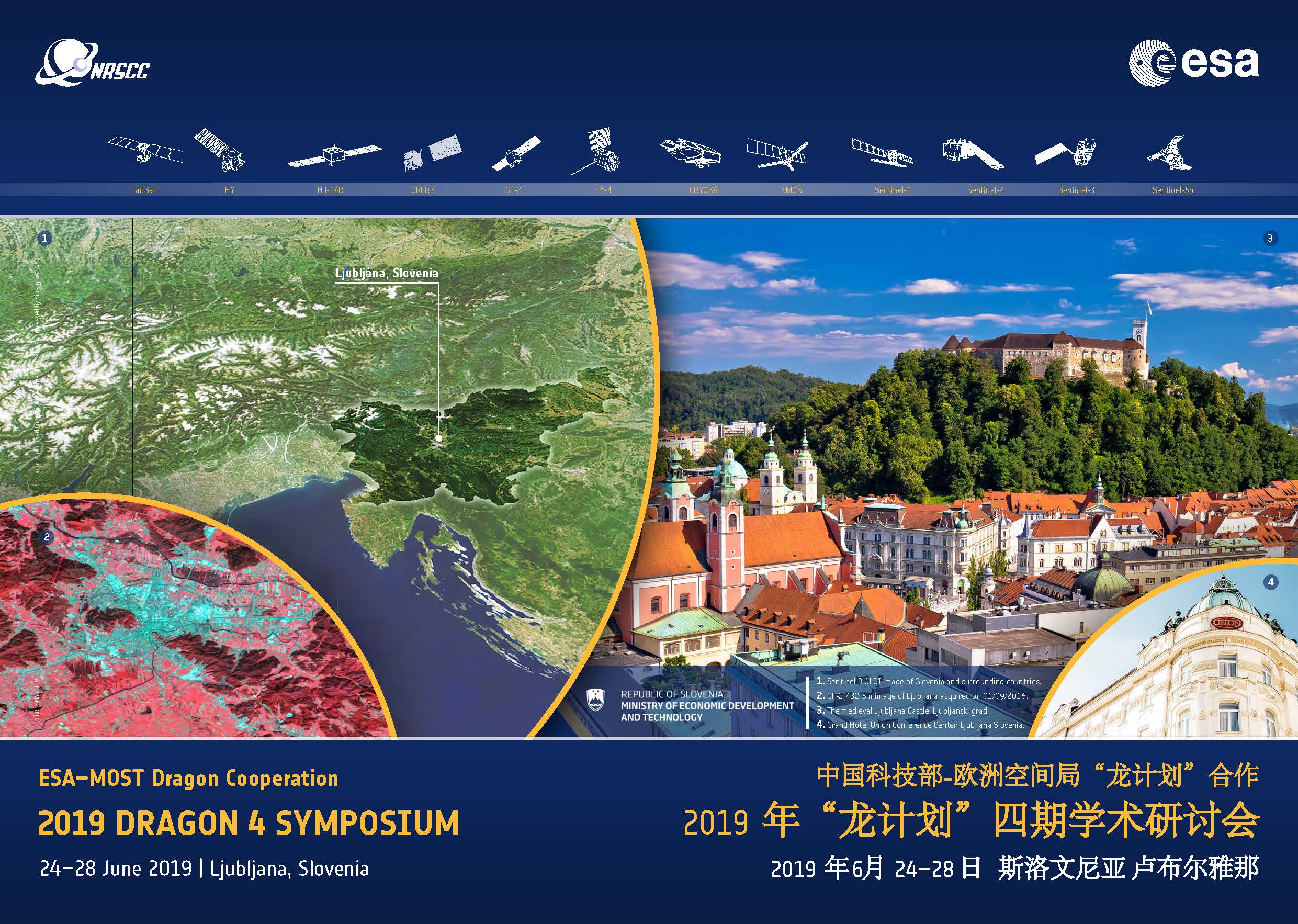 Please click here to dowload the hi-res poster in PDF

News
Summary presentations on-line here
Website open: 18 January 2019
Abstract submission deadline: 15 March 2019
Registration deadline: extended to 14 June 2019
Symposium
The 2019 Dragon Symposium will take place from 24 to 28 June 2019. The joint teams will report on their results after 3 year's activity.
The Symposium will be held in the Grand Hotel Union and Conference Center.
Organisers
European Space Agency (ESA)
National Remote Sensing Center of China (NRSCC)
Ministry of Economic Development and Technology, Slovenia
Language and Fees
The official language of the symposium is English.
No participation fees will be charged.